With the budding wealth of wedding dress styles, it can be a journey in itself to find the perfect wedding dress. But eventually you find it, the one that embodies who you are and brings out all your best features. However, how can you take it one step further and ensure that your dream dress looks the best it possibly can on you; how can you take that 9.5 and make it a ten. Well we did some research and with the help of the knot found what exactly you should be wearing under your wedding dress, to ensure the perfect fit, based on they style of the dress.
1) An Ultra Deep V Neckline
"Look for a bra that has a special cutout in the front to accommodate low necklines. Most likely this bra will have extra support on the side (or, in this case, is designed as a bodysuit) to make sure that despite the deep dip, everything stays put."
2) A dress that clings to your stomach
"You'll need some shapewear that can smooth and pull in your problem area—your lower stomach. Look for one with either boy shorts or with a thong bottom to ensure you get a seamless finish."
3) Classic strapless neckline
"A bra with grips on the inside is one possible solution to the elusive slipping strapless bra; another answer is the longline bra. This is a bra that's attached to a corset-like bodice, which gives it more support against slippage since it wraps around your waist."
4) The dress fits tight around your upper body
"Ban the dreaded bulge with an upper-body undergarment that will smooth out your back. Look for one that's lightweight and flexible, so you can still move around naturally."
5) The Dress is forming around the hips and thighs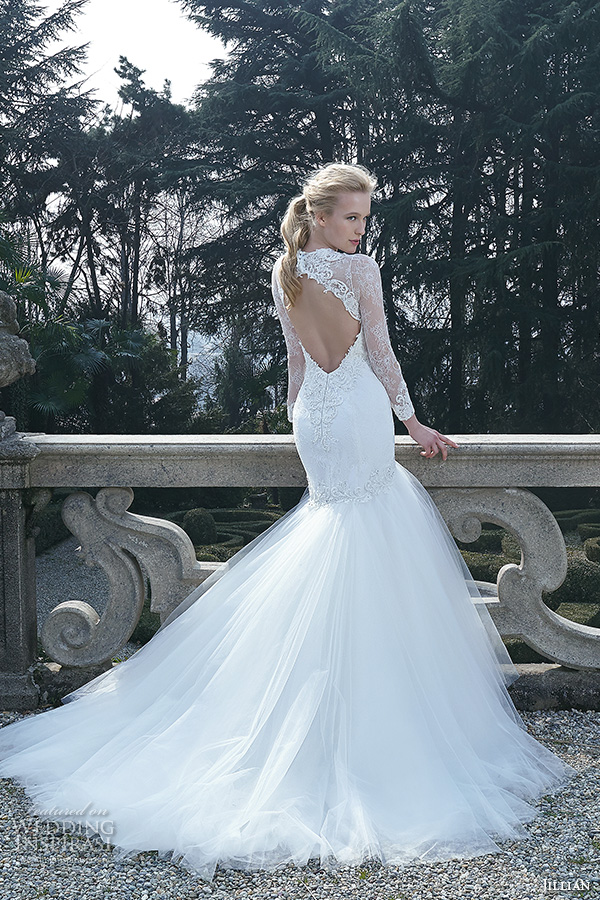 "Target the problem area with shapewear that falls above the knees. The key is finding a pair that's tight enough to firm up any possible wobbly bits and give your silhouette a smooth finish—without giving you a muffin top."
6) Your dress has an open back
"Your best bet when it comes to a backless gown is a bra that has adhesive cups. Silicone cups will give you the most natural feel, while the nude color will make it nearly invisible."
Good luck!! and for pictures of the actual underwear and links to buy them visit the knot!